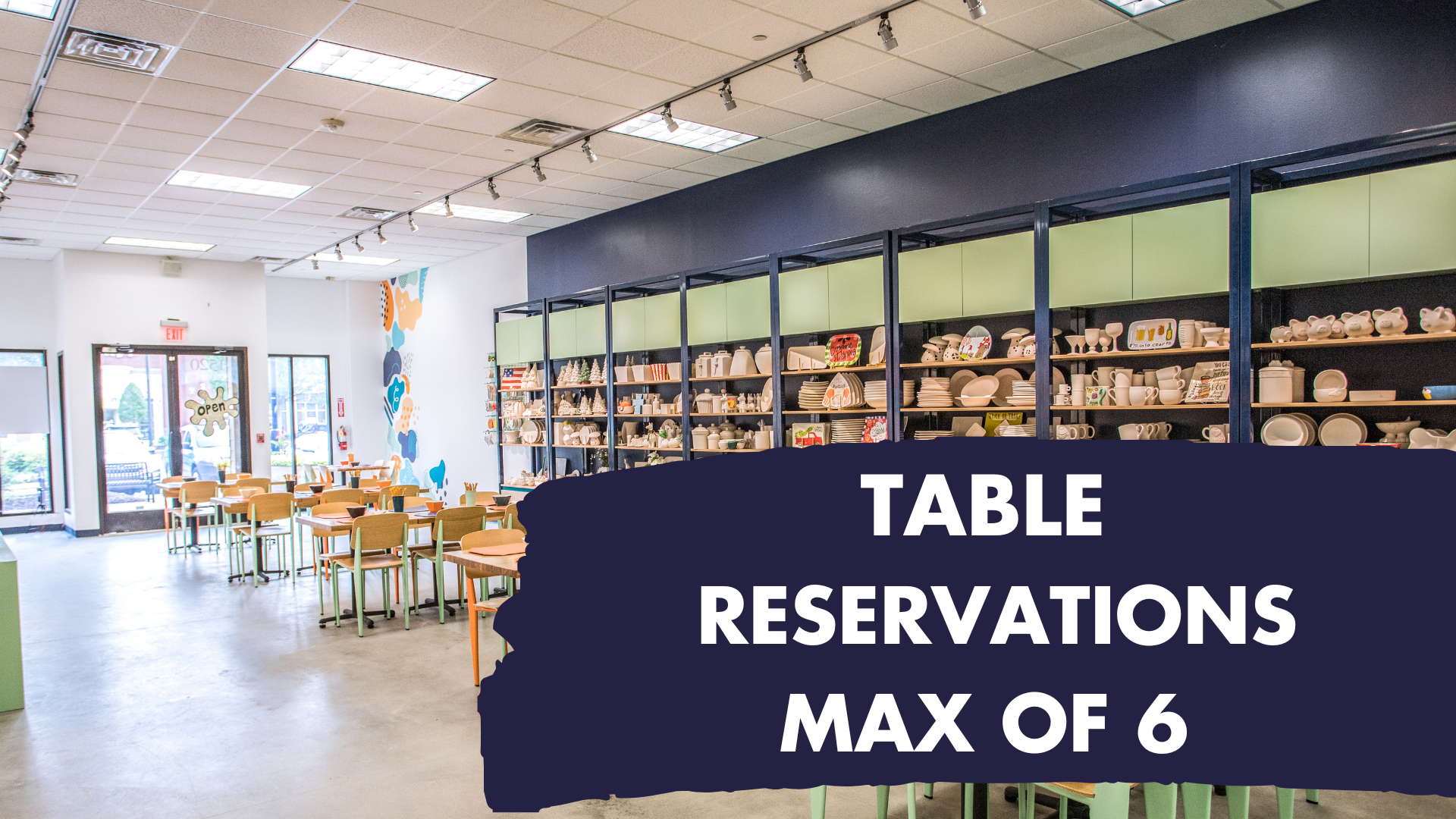 We are excited to have you come paint with us!
RESERVATIONS ARE SUGGESTED
MAY BE MADE ONLINE UP TO 12 HOURS PRIOR OR CALL US FOR SAME DAY AVAILABILITY
No deposit is necessary to reserve your table, however, we respectfully ask that if anything about your reservations changes, please call us as soon as possible  520-790-1100. Reservations are held for 15 minutes.
CURRENT HOURS ~ Monday-Thursday 11am-7pm / Friday & Saturday 11am-8pm / Sunday 11am-6pm
PLEASE KNOW WHEN YOU COME INTO THE STUDIO
No symptoms of illness must be present
Wash your hands upon arrival
 CMM Staff will get your paint and any other materials you may need
Our reservation times are for 2 hours each.  If you cannot finish, you may schedule another reservation or we may pack a kit for you to finish at home
We offer a 5 day turnaround.  You may pick up your finished items curbside, with a phone call upon arrival.